Tim Wade Driver Training
has closed as of
August 2014
Please see below for useful resources
We would like to take this oppurtunity to thank all our customers past and present for their support,
and hope that all that have passed with us enjoy their driving and stay safe on the roads.
Looking for a completely FREE Theory Study App?
Have an iPhone?
Have an Android Phone?
Then search the Apple Store or Google Play for
SmartDriving
Looking for insurance for your own car, so you can do some private practise, then have a look at these two companies.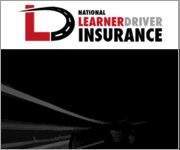 PASSPLUS
Passed your driving test, then why not further your driving skills with the Passplus course.
PAULY is a registered charity that help with the cost of the Passplus course.
PAULY STAY SAFE
Ask your Driving Instructor if they are registered with Pauly to access these funds, if they are not get them to register so that they can access the funding.
DriveJuice are registered with Pauly, so contact them if your instructor is not registered.
DriveJuice